Background Investigations Services

: Are you Making Informed Decisions?

CRI Group™ recommends background investigation services as key proactive measures to help keep your business safe with vendor and third-party screening and also employment screening. Effective background check investigations will help screen for bad apples that can cause havoc down the road.

Employment background investigations are critical to any company's success because working with qualified, honest, hard-working employees and other businesses is an integral part of thriving in the business community. What you don't know can hurt you, and the simple act of one bad decision can result in an unprecedented loss for your company.
What are background investigations services, and what it covers?
Background investigations seek and verify information about an applicant's employment, criminal, and personal history to check for behavioural reliability and integrity. With criminal background checks, companies can dig out any historical facts that would interfere with an applicant's ability to perform the job, including violations of statutes, regulations, or laws.
A criminal history background check is crucial when screening personnel for positions of trust in which integrity and positive psychological adjustment are particularly desirable. These occupations include law enforcement, the private security industry, and positions requiring government-issued security clearances.
CRI™ recommends background investigation services to businesses when:
Hire key personnel
Make financial commitments to drive commerce
Establish vendor relationships
Commit to affiliations & critical sponsorships to the business
Assess & finalise acquisitions & joint ventures
Assess current key officers, board members & other professionals
CRI® provides a full range of background investigations services, such as:
Comprehensive background investigations
Asset searches
On-the-ground investigation activities
Interviews
Undercover activities
Digital forensics
and Many more
Meanwhile, we also provide a full range of screening services, that include:
Address Verification (Physical Verification)
Identity Verification
Previous Employment Verification
Education & Credential Verification
Local Language Media Check
Credit Verification & Financial History (where publicly available)
Compliance & Regulatory Check
Civil Litigation Record Check
Bankruptcy Record Check
International Criminal Record Check
Integrity Due Diligence
and more.
At CRI™, we specialise in employment screening, working as trusted partners to HR and recruiting managers of corporations and institutions across the world.
One of the largest, most experienced and best-trained integrity due diligence teams globally, with expertise in domestic and international screening.
The ability to manage multiple background checks online
Quick turnaround times
High-quality searches, backed by numerous checks and quality controls
We have a flat structure which means that you will have direct access to senior members of staff throughout the due diligence process.
Our multi-lingual teams have conducted assignments on thousands of subjects in over 80 countries, and we're committed to maintaining and constantly evolving our global network.
Our solutions are easily customisable, flexible and we will tailor our scope to address your concerns and risk areas, saving you time and money.
Our team of more than 50 full-time analysts is spread across Europe, Middle East, Asia, North and South America and fully equipped with the local knowledge to serve your needs globally.
Our extensive solutions include due diligence, employee pre and post-background screening, employment history verification, business intelligence and compliance, facilitating any decision-making across your business no matter what area or department.
Brochure & Publication on Background Screening:
Brochure: Background Investigations
Background investigations provide the evidence you need to make effective decisions.
Download Brochure
Playbook: Background Vetting (BS 7858)
Extra security level for your business and employees. Certified security screening for professionals working in the security field.
Download e-Book
Request a Background Investigations Quote
Please complete the form below to help us prepare the best and most accurate quote for you. We will get back to you within 48 working hours.
YOUR BACKGROUND INVESTIGATION EXPERTS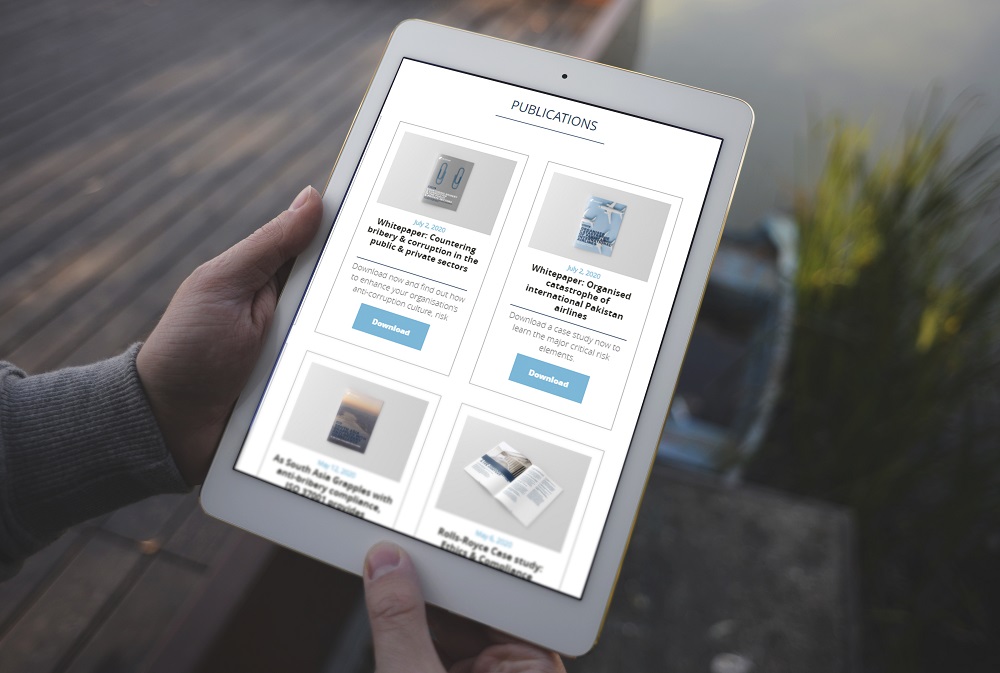 GET INDUSTRY NEWS DELIVERED TO YOUR INBOX
Sign up for risk management, compliance, background investigations, business intelligence and due diligence-related news, events and publications.