Business Intelligence is most effective when it combines data derived from the market in which your business operates (external) with data from within such as financial and operations data (internal). When combined, this data can provide a complete picture so that you can make any business decision ranging from operational to strategic – such as product positioning or pricing.
What is Business Intelligence?
Business Intelligence Solutions take many shapes and forms in today's complex business environment. Budgets are stretched and the challenges facing a business and its employees can sometimes lead to issues that start off small, but then lead to wider spread problems which can affect the very fabric of your organisation and damage both your credibility, reputation and bottom-line profits.
CRI® Group takes two approaches to Business Intelligence services:
Intelligence operations (via market research and analysis): we focus on researching the future and potential growth of your business – i.e. determine the commercial viability and potential for success in the market, analyse consumer behaviour and business trends in that market, etc.

Investigative operations (via commercial investigations): we focus on the status of your business – i.e. location of assets, financial information, identification of unmet needs of any market, gauge brand awareness and identity in the market, etc.)
VIEW BUSINESS INTELLIGENCE BROCHURE
Research & Analysis services are designed to help clients at all stages of the business intelligence process, from the initial stages of identifying what is needed to a proper business strategy planning to the final stages of implementation.
At CRI® Group we know that information is your biggest asset when conducting business on any level.
Our market research will gather the facts you need to make critical business decisions, from entering new markets or industries to partnering with other organisations (i.e. Mergers & Acquisitions). Our analysts know how to get the right information quickly. CRI® Group has experience in interpreting and communicating this information in a way that allows you to implement it into your business planning.
Our approach is to support you in tracking business trends and market changes which will guide you through the process of effectively communicating your brand and marketing your product. With agents in countries around the world, CRI® Group is uniquely positioned to help you navigate cultural and regulatory landscapes to maximise your market potential in the places you seek to do business.
Gaining insight into how your brand reputation affects potential buyers and understanding what motivates the market to purchase will enable you to establish effective marketing programs that impact your audiences and build brand loyalty among buyers.
Would like to learn more? Get in touch and let us know how we can help!
Are you worried about Employee Theft, Company Fraud, competition, constant absenteeism, or Industrial Espionage? Some of these can start off on a relatively small scale but as time progresses, and the perpetrator becomes bolder in their endeavors (normally due to a lack of detection), the situation can soon become out of control and start damaging your business.
As a business, you have every right to worry about what is happening inside your company and therefore, carrying out commercial investigations on your employees. Our CRI® Group team can help you do this in a way that is ethical and will provide you with the information you so desperately seek.
Commercial investigations can be completed for any type of business including commercial, industrial, legal and public sector companies. Our CRI® Group team hail from a range of different backgrounds, including military and fraud investigators.
Would like to learn more? Get in touch and let us know how we can help!
MORE ON INVESTIGATIVE SOLUTIONS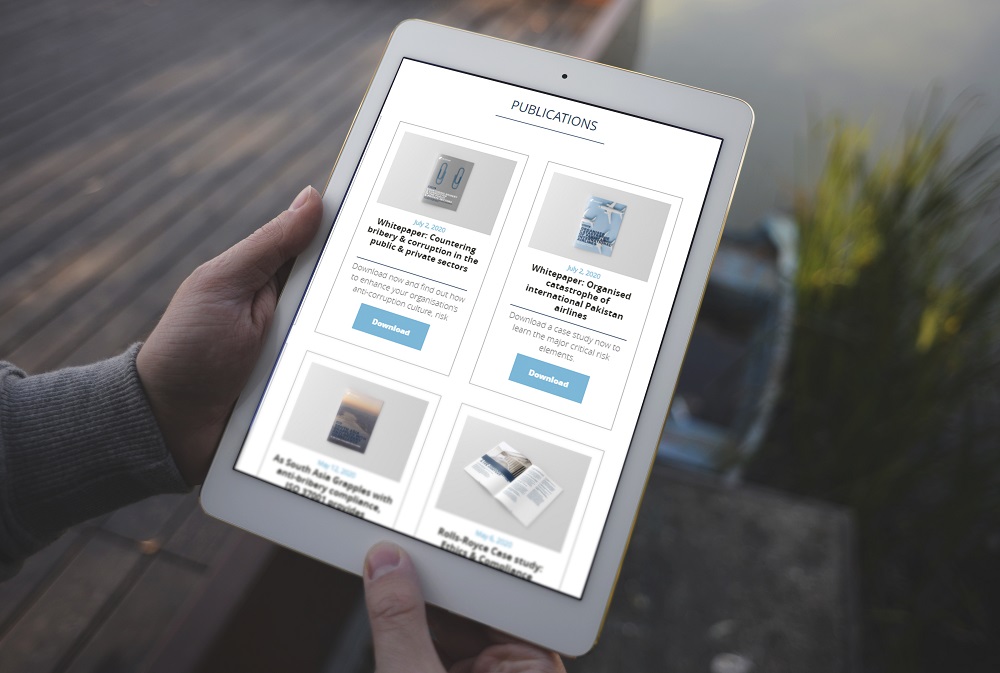 GET INDUSTRY NEWS DELIVERED TO YOUR INBOX
Sign up for risk management, compliance, corporate and background investigations, business intelligence and due diligence related news, solutions, events, and publications.