The property industry involves real estate (including land and buildings/structures) and other tangible properties, and can also include mineral rights and other resources. Unfortunately, for as long as there has been a market for buying and selling land, property, and resources, there have been schemes that aim to defraud.
According to the law society there are eight types of property fraud on the rise: Identity theft and impersonation; Buyers; Sellers; Lenders; Conveyancers; Companies;  Title fraud and registration fraud; and Mortgage fraud. 
Some of the schemes even have colourful names: "chunking," "builder bailout," "phantom sale" – yet all are illegal and harmful to unwitting victims, which can include individuals and families, banks, holding companies, investors groups, and others.
Property industry fraud can be very convincing because perpetrators will often produce fake or forged documents, and will sometimes work in collaboration with other fraudsters. For example, a crooked investor might provide kickbacks to an appraiser in return for inflating the value of a property, or he/she may sell a property to a "straw buyer" at an inflated price, with the straw buyer intentionally going into default (and splitting the proceeds of the loan with the fraudulent investor). There are many more scams, and all of them look for vulnerabilities among buyers and sellers alike.
CRI Group's team of experts, including Certified Fraud Examiners (CFEs), works with property groups and companies dealing in real estate to uncover red flags of fraud. Our agents will help assess a transaction before it takes place, and can implement asset recovery solutions in the case where fraud has already occurred. This extra level of protection is crucial for any organisation conducting real estate transactions.
From Risk Management, Employee Background Screening, Business Intelligence, Due Diligence, Compliance Solutions and other professional Investigative Research solutions at CRI Group we can help you!  Learn more about our solutions and contact us today.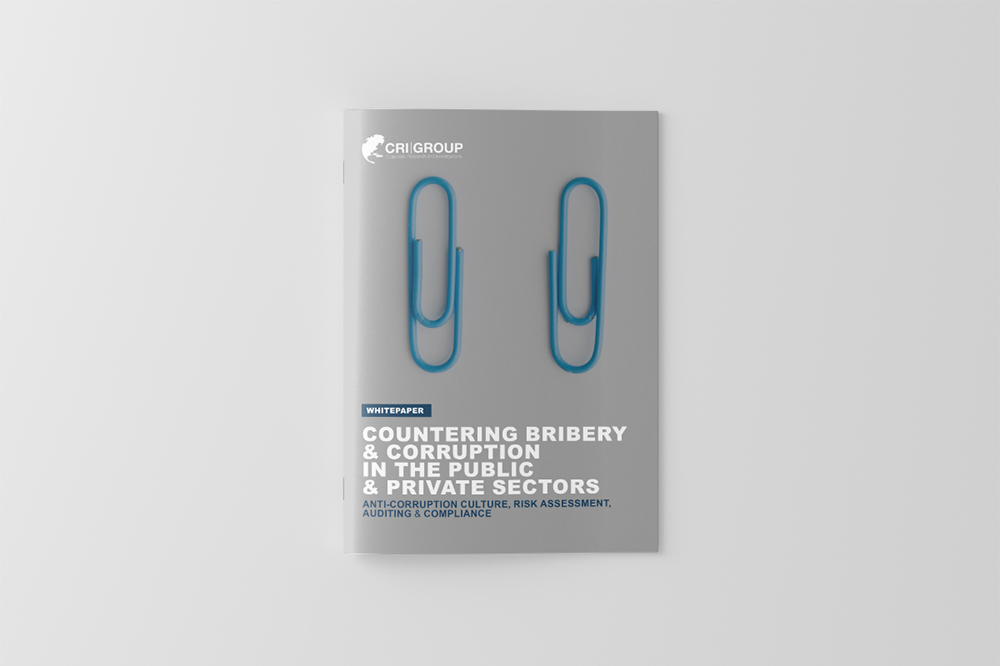 Countering Bribery & Corruption in the Public & Private Sectors
This study conducts investigative research into two recent case studies in order to demonstrate effective and adequate applications of Anti-Corruption procedures based upon specific case-level outcomes.