Insurance Fraud Investigations
Insurance fraud investigations by CRI Group cover the full range of cases, from healthcare fraud to disability and even fake death claims. Our experts are trained to look for the tell-tale signs of fraud: they can view claims, medical and hospital records, conduct interviews, examine statements and documents, as well as perform on-site inspections. Insurance fraud is something that no company can afford.
Insurance fraud is a serious crime that can result in serious consequences for fraudsters who may find their future job prospects impacted, find it harder to obtain insurance and other vital financial services, obtain a criminal conviction and even face the prospect of imprisonment (ABI, titled "Fraud", 2018).
We will work with you and all appropriate insurance personnel to achieve the results you need in a timely, discreet manner. CRI Groups agents bring their investigative training to careful use in every engagement, protecting your confidentiality while uncovering the facts of the case.
INVESTIGATIVE SOLUTIONS BROCHURE
CRI Group handles several forms of investigations, including, but not limited to:
Factual Claims Investigations

Witness Statements

Workers Compensation

Background Investigations

Disability Claims

Asset Searches

Motor Vehicle Injury Claims

Liability Claims

Medical Audits and Clinic

Investigations

Medical Fraud Investigations

Property Claims | Death Verifications

Travel Claims

SIU Services

Fraud Investigations

Activity Checks
Interested in learning more? Explore our other investigative solutions.
In case you think that fraud is limited to automobiles and healthcare, consider all of the types of insurance that are available – and know that all of them are susceptible to fraud. In fact, insurance fraud investigators from Business insurance have provided a list titled "10 Most Common Types of Insurance Fraud." These cases even include staged home fires and faked deaths:
Car damage
Staged home fires
Health insurance billing fraud
Storm fraud
Faked death
Abandoned house fire
Car accident
Renter's insurance
Unnecessary medical procedures
Stolen car
Interested in learning more? Explore our other investigative solutions.
Every type of insurance is vulnerable to insurance fraud. Insurance fraud cases are often committed by opportunists – such as claim fraud, where perpetrators invent or exaggerate a claim; or application fraud, where they deliberately or recklessly provide false information when applying for insurance. There are well-known cases of highly organised criminal gangs with money-making enterprises based on insurance fraud.
Insurance fraud cases cover a wide range of schemes and crimes, intended to enrich the fraudsters at the expense of insurance providers and other innocent victims. With the enormous liability presented by insurance fraud, every organisation should address the risk in their due diligence and fraud prevention programs.
The experts at CRI Group are positioned to help any organisation, including captive insurance companies, domestic, alien, Lloyds of London, mutual and stock companies implement this as part of a risk management plan.
When fraud is detected, CRI Group's investigations cover the full range of insurance fraud cases, from healthcare fraud to disability and even fake death claims. CRI Group's experts are thoroughly trained, for example, to look for the tell-tale signs of fraud through carefully reviewing claims, medical and hospital records, conducting interviews, examining statements and documents and performing on-site inspections. Our agents leave no stone unturned when investigating suspected insurance fraud.
Learn more about how insurance fraud investigation services can help your business.
Does the claim include expensive property, often newly purchased without documentation, allegedly destroyed along with the home?
Is sentimental property suspiciously not listed among the missing/destroyed property?
The claimant cannot provide detailed descriptions of the destroyed property or where it was purchased?
Does the documentation provided by the claimant looks altered or irregular?
What the claimant claims in property loss does not match the physical site?
The claimant refuses to answer questions, or gives confused or inconsistent answers?
The claimaint fails to provide additional documentation when asked, even if he promises to do so?
If your answer is yes to any of these red flags, then you may have a case of insurance fraud in your hands.
Buy enough coverage to protect your company assets.
Add surveillance cameras to record "high-risk" areas.
Perform background checks.
Limit access to your inventory.
Check references provided by new hires.
Add dashboard cams to your service or delivery vehicles.
The bills appear irregular or documentation is incomplete?
There is a history of claims by the subject for different, seemingly unrelated health procedures or
treatments?
Dates and locations for hospital visits seem unlikely or cannot be corroborated with verified records?
The claimant avoids answering questions about the claim, or gives confusing or inconsistent answers?
If your answer is yes to any of these red flags, then you may have a case of insurance fraud in your hands.
When red flags of fraud are uncovered, it's time to begin an investigation. As you can see from the examples above, CRI Group's investigations are based on a thorough approach that includes site visits and leaving no stone unturned. When you work with CRI Group, this is how the process will typically proceed. CRI Group will:
Assign the appropriate investigators with the right expertise in that area to investigate the claim.
Contact the parties involved to gather all relevant details about the incident.
Use all resources available, including police reports, court filings, database records and other means to establish the truth in insurance fraud cases.
Make site visits, speak to witnesses, take photos and establish timelines as needed to create a full, truthful story of the incident.
Uncover useful evidence, carefully documenting and preserving it in a way that is admissible in court.
Present investigation findings to the client, with recommendations on how to proceed. Sometimes, legal action is warranted.
Working with an insurance fraud investigation company like CRI Group provides the advantage of having an independent, impartial and unbiased third-party collecting the facts you need regarding any case that might involve potential fraud.
CRI Group has been safeguarding businesses for more than 30 years, and you will be assured of the quality, professionalism and discreet nature of all investigations conducted by our experts.
Our global presence ensures that no matter how international your operations are, CRI Group's investigations have the network needed to provide you all necessary support, wherever you happen to be. We take great care to ensure that our trained and licensed investigators are the best at what they do.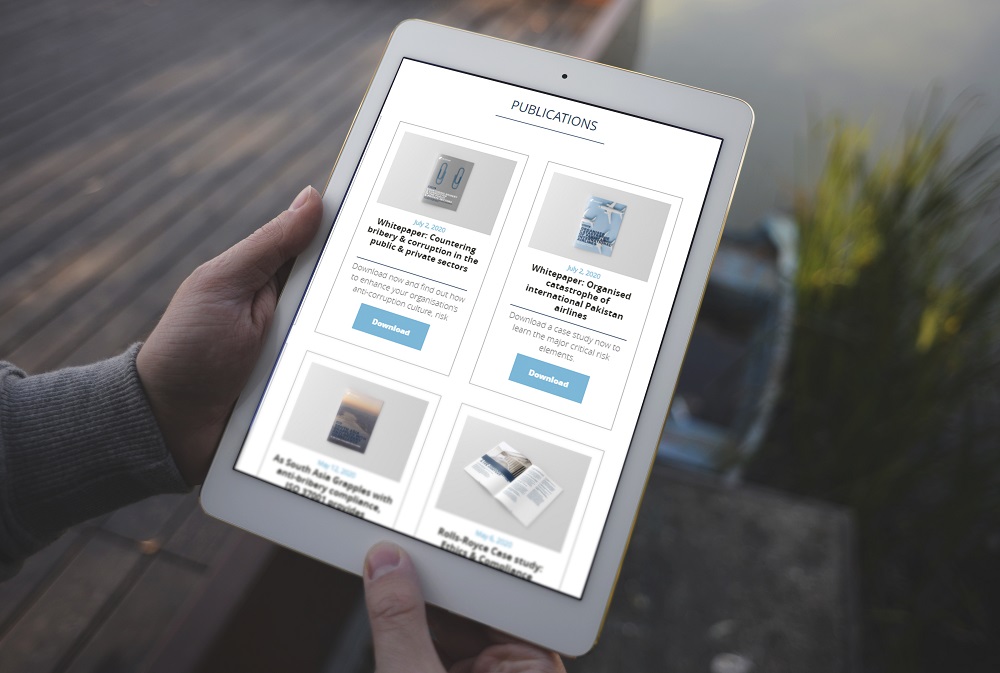 GET INDUSTRY NEWS DELIVERED TO YOUR INBOX
Sign up for risk management, compliance, corporate and background investigations, business intelligence and due diligence related news, solutions, events and publications.