In the ever-evolving business landscape in the United Kingdom, ensuring a trustworthy and secure workforce is essential. In 2008, the UK government took a significant step towards achieving this goal by introducing the Employment Background Check Act. This law mandated that employers incorporate rigorous background screening into their hiring process, including criminal background checks, reference verifications, and credit assessments.
The rationale behind these regulations was straightforward: to foster fairness and transparency in the employment sector, safeguarding the interests of both employees and employers. However, more than a decade later, many businesses still grapple with compliance's complexities.
In this article, we will explore the wide-ranging consequences businesses may encounter when they overlook the importance of background screening and compliance in the UK and how to avoid them. Before that, let's get to the basics.
Why Employee Background Check Is important?
Employee background checks are of paramount importance for businesses in the UK. They are vital for mitigating risks and ensuring your workforce's safety, trustworthiness, and compliance.
Mitigating Employee Theft and Fraud
According to UK Finance, there are nearly three million active fraud cases across the UK. Background checks serve as a proactive measure against these risks by uncovering past incidents of theft or fraudulent activities in an applicant's background. This not only safeguards finances but also maintains the integrity of the workplace.
Building Trust and Reputation
Trust is a cornerstone of business success, and data breaches can severely damage it. In the UK, a 2019 survey indicated that 70% of consumers would discontinue business dealings with a company following a data breach. Background checks are pivotal in building and sustaining trust with customers and partners, assuring them that your employees can be entrusted with sensitive information and preserving your brand's reputation.
Ensuring Compliance with Regulations
Legal compliance is paramount, particularly in the UK where non-compliance with data protection laws, such as GDPR, can result in substantial fines, potentially reaching €20 million or 4% of the company's global turnover. Background checks ensure that your hiring practices align with data protection and employment laws, shielding your business from severe financial penalties.
Improving Hiring Quality
Making informed hiring decisions is essential, as the cost of a bad hire can be as high as 30% of the employee's first-year earnings. Background checks verify qualifications, work history, and references, elevating the quality of your hiring choices and ultimately saving your organization time and resources.
Minimizing Legal Liabilities
In the UK, employment-related lawsuits have been on the rise, with compensation claims averaging around £15,000. Background checks offer a critical layer of protection by reducing the risk of negligent hiring, thereby shielding your organization from costly legal battles and preserving its reputation.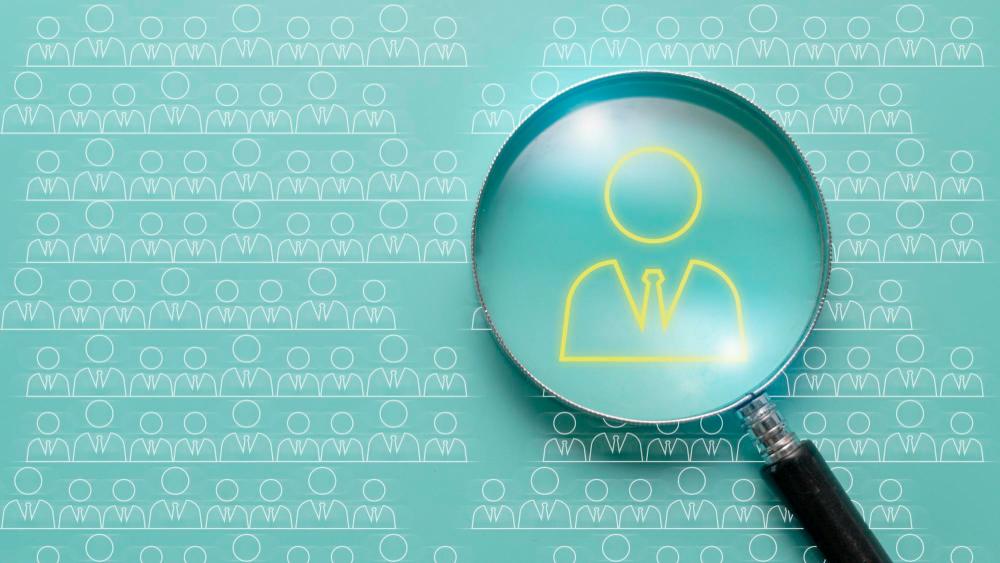 Impacts of Not Conducting Accurate Background Screening Checks/Compliance Procedures
Failing to conduct accurate background screening checks and adhere to compliance procedures can have far-reaching consequences for organizations operating in the United Kingdom. This neglect can lead to various negative impacts, affecting the company and its stakeholders.
Legal Repercussions
Failure to perform thorough background checks and comply with relevant regulations can result in severe legal consequences. Companies may face fines, penalties, and legal actions for non-compliance with UK employment laws and regulations and industry-specific requirements.
Reputation Damage
Neglecting background checks and compliance procedures can damage an organization's reputation. News of unethical practices, corruption, or legal violations can erode trust among customers, partners, investors, and the public. Rebuilding a tarnished reputation can be a long and costly process.
Financial Losses
Inaccurate or incomplete background checks may lead to hiring individuals with undisclosed criminal records or other issues. Such hires can pose financial risks through potential embezzlement, fraud, or workplace incidents. Additionally, legal fines and penalties can strain a company's financial resources.
Operational Disruptions
Non-compliance with regulatory procedures can result in operational disruptions. Regulatory authorities may suspend or revoke licenses, and investigations can divert valuable resources away from core business activities. Adherence to compliance measures is essential for smooth operations.
Risk of Security Breaches
Neglecting background checks can expose an organization to security vulnerabilities. Employees with undisclosed criminal backgrounds or conflicts of interest may compromise sensitive data or intellectual property, leading to data breaches or corporate espionage.
Regulatory Scrutiny
Failing to comply with regulations can attract regulatory scrutiny and audits. This can be time-consuming and stressful for the organization, diverting resources away from strategic goals.
Loss of Competitive Advantage
Reputation damage and legal issues can diminish a company's competitive advantage. Potential clients and partners may choose to work with more compliant and ethical organizations, leaving non-compliant firms at a disadvantage.
Difficulty in Attracting Talent
A poor reputation for compliance and background checks can deter talented individuals from seeking employment with the company. Attracting top talent becomes challenging when candidates perceive the organization as unethical or unreliable.
Case Study: Glencore Slapped with £280 Million Penalty for Rampant and Destructive Corruption
Glencore Energy UK Ltd's failure to conduct thorough employee background checks was pivotal in the company's significant legal and financial woes. The company's downfall began when it came to light that it had paid approximately $29 million in bribes to gain preferential access to oil in several African countries. The Serious Fraud Office (SFO) launched an investigation in 2019 focused on the London-based West Africa desk, responsible for sourcing and trading crude oil from various African nations.
The investigation uncovered a web of deceitful practices, including text messages, large cash withdrawals, and concealed payments, all indicative of the company's involvement in bribery schemes. These practices were notably sustained over prolonged periods, demonstrating significant criminality and sophisticated methods that Glencore employed to disguise its wrongdoing. Perhaps most strikingly, the culture of bribery had seemingly become an accepted part of the West Africa desk's way of doing business, and it was described as endemic among traders on that desk.
The failure of employee background checks is evident in the conviction of Glencore, as it was revealed that senior individuals within the company had authorized the bribery instead of merely failing to prevent it. This highlights a crucial lapse in the company's hiring and oversight processes, allowing individuals with questionable ethical standards to occupy significant positions within the organization.
The consequences of this failure were severe. Glencore faced a historic financial penalty of £280,965,092.95 million, the largest ever in an SFO case following a conviction. This penalty included fines, a confiscation order for the profit gained from the bribes, and the SFO's full costs. The confiscation order alone marked a significant milestone in corporate criminal convictions. Moreover, the company's reputation was tarnished, as it was exposed for pursuing profits at the expense of national governments in some of the world's poorest countries.
The failure to conduct comprehensive employee background checks led to a culture of corruption within Glencore, resulting in a landmark corporate bribery case. This case serves as a stark reminder of the importance of diligent vetting and oversight of employees to prevent unethical and illegal behavior that can have far-reaching consequences for the company and society.
Seamless and Compliant Background Checks with CRI Group™
In the aftermath of the Glencore case, where a failure to conduct accurate background screening checks and adhere to compliance procedures resulted in significant legal and reputational consequences, organizations increasingly recognize the critical importance of robust risk mitigation measures. CRI Group™, through its EmploySmart™ and DueDiligence360™ services, offers invaluable solutions to help companies proactively address these challenges and prevent similar incidents.
EmploySmart™: Elevating Employee Screening
CRI Group™'s EmploySmart™ service provides organizations with a comprehensive solution for effective employee screening. By partnering with EmploySmart™, companies can:
Enhance Compliance: Ensure adherence to UK employment laws and industry-specific regulations by conducting thorough background checks on candidates and employees. EmploySmart™ helps organizations stay in line with legal requirements, mitigating the risk of legal repercussions.
Minimize Risk: Identify potential risks associated with hiring individuals who may have undisclosed criminal records, conflicts of interest, or other red flags. By conducting in-depth checks, EmploySmart™ helps minimize financial and operational risks.
Boost Reputation: A commitment to thorough background screening sends a clear message to stakeholders and the public that the organization prioritizes ethical practices and safety. This can help rebuild and protect the company's reputation.
Maintain Consistency: Establish consistent screening procedures across all levels of the organization, ensuring that every candidate and employee is subject to the same rigorous scrutiny. This consistency is vital for equitable and transparent hiring practices.
DueDiligence360™: Comprehensive Risk Assessment
CRI Group™'s DueDiligence360™ service is a powerful tool for comprehensive risk assessment, particularly when engaging with third parties, such as suppliers, partners, or agents. Organizations in the UK can rely on DueDiligence360™ to:
Verify Partners: Ensure that potential business partners or intermediaries have a clean record and are not involved in corrupt or unethical practices, as was evident in the Glencore case.
Uncover Hidden Risks: Identify potential red flags, such as undisclosed conflicts of interest or corrupt practices within the supply chain, which can pose significant risks to the organization's integrity and financial stability.
Enhance Compliance: Maintain strict compliance with anti-bribery and anti-corruption regulations by conducting comprehensive due diligence on third parties. This proactive approach can prevent legal and reputational fallout.
Protect Investments: Safeguard investments by conducting thorough background checks before entering into agreements or partnerships. DueDiligence360™ helps organizations make informed decisions and protect their assets.
Ready to Safeguard Your Business? Contact CRI Group™ Today!
Don't leave your organization vulnerable to risks and compliance issues. Reach out to CRI Group™ now to explore how our EmploySmart™ and DueDiligence360™ services can fortify your business against threats and ensure a compliant, ethical, and secure future. Let's build a safer tomorrow together!