The aviation industry is facing a series of challenges that must be addressed in order to sustain profitable growth. Over the course of the next 20 years, the global commercial aircraft fleet is expected to double to approximately 45.000 aircraft, a growth particularly driven by increased air travel due to an expanding middle class in emerging economies. However the supply chain struggles to keep up with demand due to the ramp-up in production, volatility in the geopolitical and economic environment is increasing, and a growing labour shortage is lurking in the background.
The aviation industry was the first industry into suffering from the direct impact of the COVID-19 pandemic. And aviation is still among the worst affected parts of the economy. According to BBC news "Aviation industry buckles up for turbulent times" in May, Europe's passenger numbers were down 99%. Airlines are making colossal losses.
The world's major Aerospace & Defense (A&D) companies, has created the top 10 risks for the aviation industry in 2020 and beyond. The experts at CRI® Group are positioned to help any organisation, with risks such as managing and retaining talent with employment background screening, managing the supply chain with due diligence solutions, compliance with a wide range of regulations and restrictions through our ABAC solutions; failure to realise the benefits of M&As and partnerships and lack of Business Intelligence.
Learn more about how our Risk Management, Employee Background Screening, Compliance Solutions, and other professional Investigative Research can help your business.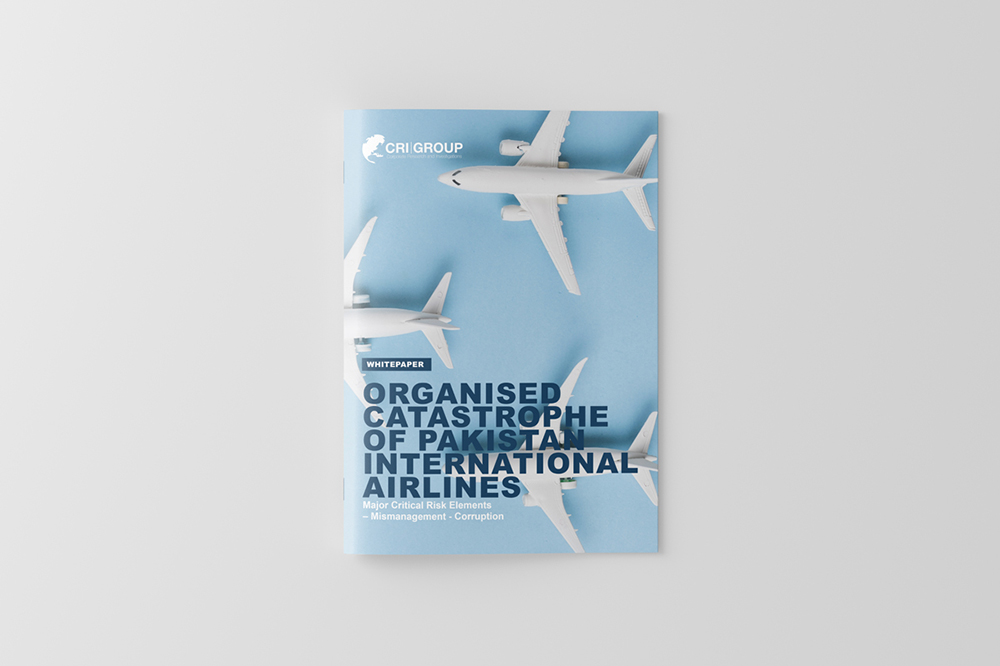 Organised Catastrophe of Pakistan International Airlines
Pakistan International Airlines (PIA) is a national flag carrier found in very miserable circumstances nowadays from fake degrees and professional licenses of the pilots to horrifying crashes with loss of precious lives. This situation is not a coincidence but an organised failure of institutional management, state, and internal controls.
Download the case study now to learn the major critical risk elements.