Fraud Risk Investigations

: Unravel Fraud

CRI Group™ develops preventative measures that have helped organisations worldwide identify a material weakness in internal controls to mitigate collusive activity and reduce the liabilities associated with corporate fraud. Our international team of Certified Fraud Examiners (CFEs) work with companies to analyse and assess fraud prevention measures, develop solid risk management programs, provide training for executives, board, management and staff, establish effective communications strategies for reporting suspicious behaviour, and implement investigation and corrective action policies that meet regulatory and compliance requirements.
CRI Group™ is the foremost authority in fraud risk management. Our investigation services help your organisation establish a strong workplace environment that promotes ethical behaviour, deters wrongdoing and encourages all employees to communicate any known or suspected activity to the proper authority.
Our certified fraud examiners bring objective and independent expertise to auditing your fraud prevention program, employing services that encompass:
Review and assessment of your current fraud risk management program, including policies, procedures, controls, reporting functions, responsibilities assignment and investigative requirements to identify the organisation's susceptibility to fraud and vulnerability by the department.
Developing fraud prevention and investigation measures and implementing Anti-fraud controls.
Defining detection methods that encompass internal audits, suspicious transaction reporting, whistle-blower strategies, and program enforcement.
Re-engineering targeted job functions or internal controls to mesh with fraud and risk management program refinements.
We work with your organisation on an unbiased level, strengthening your fraud risk management program by:
Adhering to the organisation's written code of conduct
Reviewing existing fraud risk management programs
Training employees to properly identify fraud
Developing internal and external reporting channels
Identifying senior management, board and employee responsibilities
Conducting and monitoring the progress of investigations
Providing thorough reporting of investigative results
Testifying as expert witnesses, if required
Our scope of work includes every aspect of corporate fraud, including:
Money Laundering
Intellectual Property Crimes
Embezzlement
Cheque & Credit Card Fraud
Online Cybercrime
Accounting Fraud
Cash Theft
Asset Misappropriation
Bribery
Corruption
Contract & Procurement Fraud
Payroll Fraud
Review the Facts, Identify the Perpetrator and Build the Case
When fraud is suspected within the organisation, CRI Group™'s experienced fraud analysts use proven techniques to aggressively investigate the case, collect evidence and determine the facts.
These methods include conducting detailed asset checks, background verifications, modern surveillance and stylised forms of investigation and analysis.
Our investigative specialist works with your management, internal security and legal teams to uncover the truth and bring proper closure to the case.
CRI Group™'s fraud and white-collar crime investigations and risk consulting services have helped financial institutions, corporations, partnerships, and individuals worldwide minimise fraud and thereby satisfy capital markets, reduce legal costs, and maintain their reputation and brand equity.
One of the largest, most experienced and best-trained integrity due diligence teams globally, with expertise in domestic and international screening.
The ability to manage multiple background checks online
Quick turnaround times
High-quality searches backed by numerous checks and quality controls
We have a flat structure which means that you will have direct access to senior members of staff throughout the due diligence process.
Our multi-lingual teams have conducted assignments on thousands of subjects in over 80 countries, and we're committed to maintaining and constantly evolving our global network.
Our solutions are easily customisable, flexible and we will tailor our scope to address your concerns and risk areas, saving you time and money.
Our team of more than 50 full-time analysts is spread across Europe, Middle East, Asia, North and South America and fully equipped with the local knowledge to serve your needs globally.
Our extensive solutions include due diligence, employee pre and post-background screening, employment history verification, business intelligence and compliance, facilitating any decision-making across your business no matter what area or department.
Our trained investigators leverage our collective investigative experience, leading technology tools, global reach and credibility with regulators to bring you insights with precision and speed. This is also why our clients will have no hesitation in referring to us as the best investigation agency in the world
Fraud is one of the biggest and most damaging risks businesses face. The headlines are full of organisations both in the private and public sectors affected by fraud, irregularity or other wrongdoing – either as victims or accused. Statistics show that the threat of Corporate Fraud increases markedly in a down economy.
And when such fraud occurs, it takes an average of 18 months to detect. In that timeframe, the damage to your business can be both widespread and irreversible. The hidden costs related to corporate fraud drain an estimated five per cent of revenue from corporations worldwide. Fraud Risk Investigations can help you with fraud risk management or fraud risk assessment.
Historically, most major corporate fraud cases have been perpetrated by senior management who can circumvent internal controls and often work in collusion with other employees.
What motivates fraud?
Pressures to Perform
Staff Reductions
Departmental Cuts
Business Survival
Overworked Audit Staff
Increased External Vulnerability Due to Weak IT Controls
Reduced Regulatory Oversight
Brochure & Publication on Fraud Risk Investigations: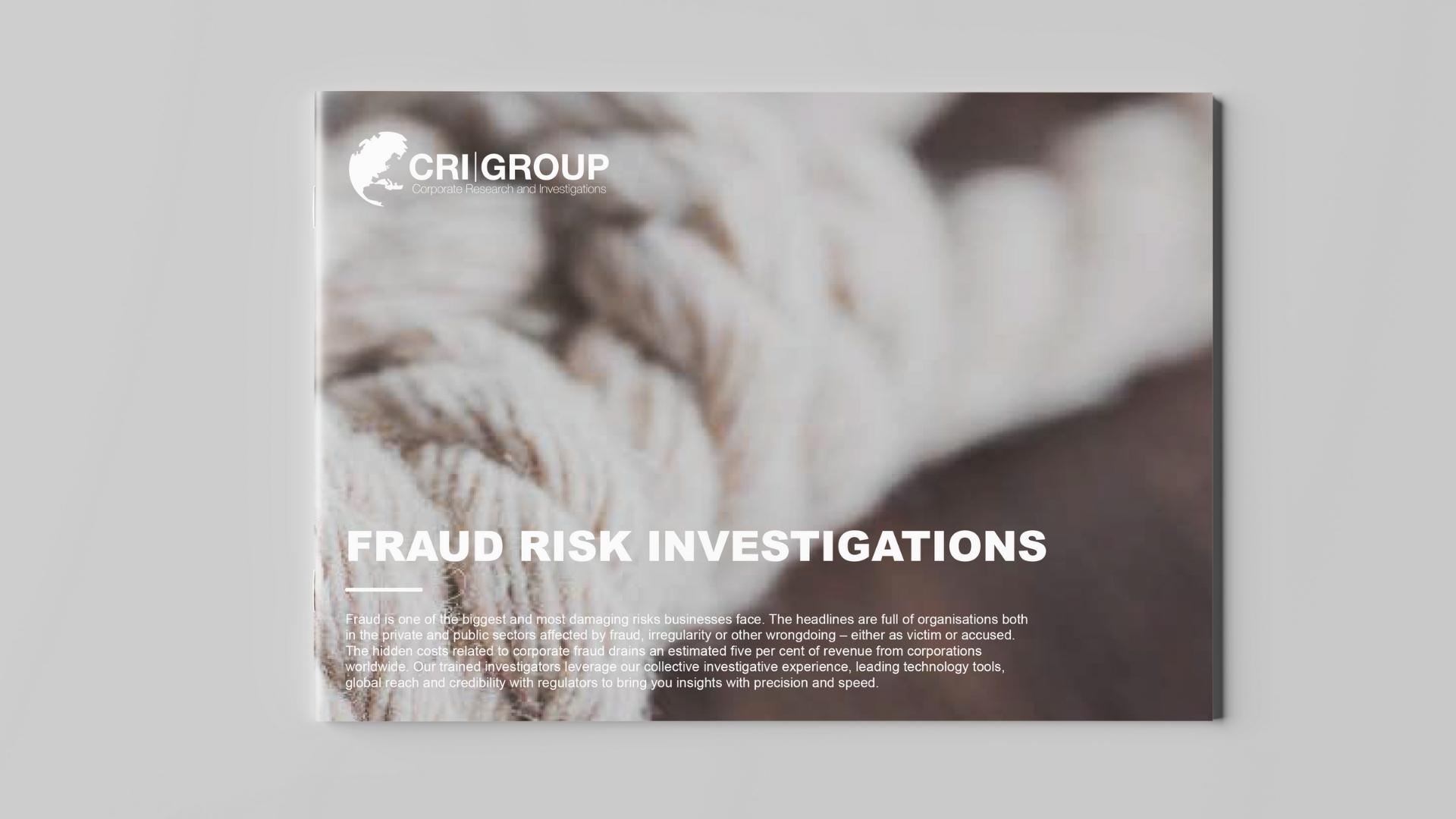 Brochure: Fraud Risk Investigations
Fraud is one of the biggest and most damaging risks businesses face.
Download Brochure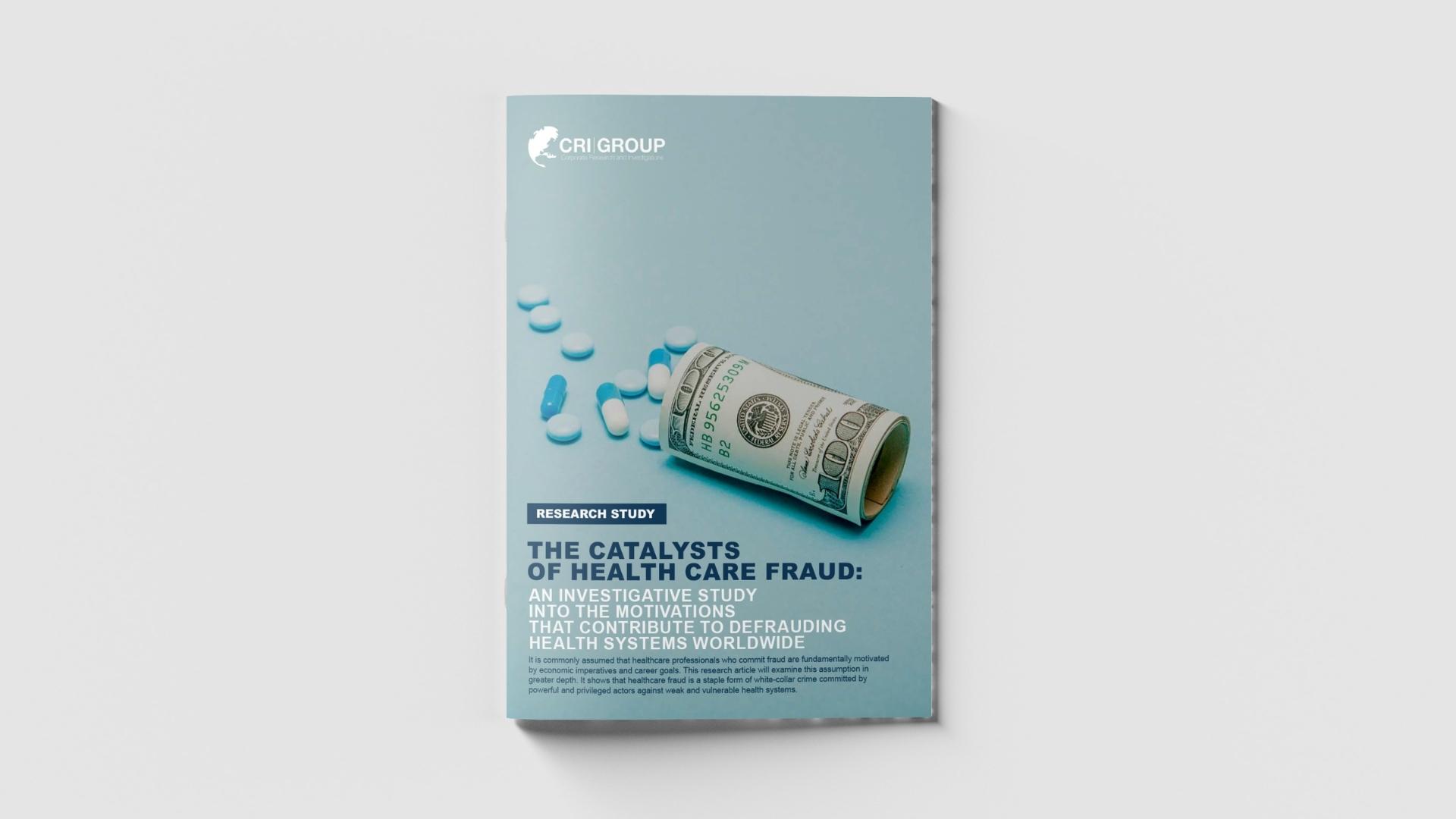 Case Study: The Catalysts of Health Care Fraud
An investigative study into the motivations that contribute to defrauding health systems worldwide
Download e-Book
Request a Fraud Risk Investigations Quote
Please complete the form below to help us prepare the best and most accurate quote for you. We will get back to you within 48 working hours.
FRAUD RISK INVESTIGATIONS EXPERTS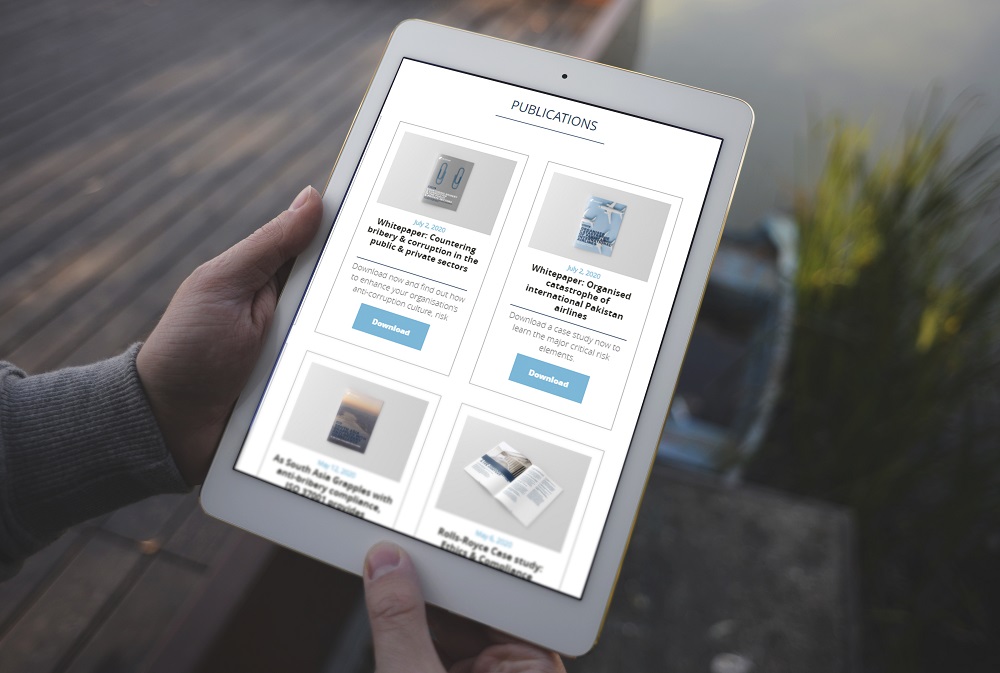 GET INDUSTRY NEWS DELIVERED TO YOUR INBOX
Sign up for risk management, compliance, background investigations, business intelligence and due diligence-related news, events and publications.