ADDRESS COMPLIANCE, RISK & BRIBERY HEAD-ON WITH CERTIFICATION AND/OR TRAINING TO ISO STANDARDS – PROTECT YOUR PEOPLE AN YOUR BUSINESS!
In this era of cut-throat competition, it is important for every organisation to ensure that they possess everything that will give the business a competitive advantage.
An International Standard is a document containing practical information and best practice. It often describes an agreed way of doing something or a solution to a global problem. However, a company can obtain ISO certification only when the quality standards prescribed by the international organisation of standardisation have been applied to the product or the service.
ISO stands for International Organisation for Standardisation which talks about the system's basic requirements that should be documented and followed rigorously within the scope of the company. This system can be for Quality/ Environment/ Safety or any other aspects of a company. When a company implement these systems and applies for certification through an ISO certification body, it needs to clear surveillance audit as well as certification audit. Certification body audits the company's system and adherence to bare minimum requirements mentioned in ISO. On successful completion of an audit, the company got ISO certification from the certification body. This cycle is repeated every three years to check the sustenance of the system along with surveillance audits, every year.
Our ISO 37001, ISO 37301, and ISO 31000 solutions are offered through our ABAC® Center of Excellence. Powered by CRI Group, ABAC® educates, equips, and supports the world's leading business organisations with the latest best-in-practice risk assessments, performance assessments, systems improvement and standards certification. Find out how ABAC® can help your business!
WHAT ARE THE BENEFITS OF ISO CERTIFICATION AND/OR TRAINING?
Achieve ISO certification and/or training and enjoy the following benefits: 
Get government tenders: ISO certificate is now required in a majority of government tenders.
Build credibility internationally: ISO certification helps your organisation helps credibility to build overseas business.
Better customer satisfaction: ISO standards are designed to enable an organisation to serve their customers better and hence increase customer satisfaction. ISO certification enhances customer satisfaction by meeting customer requirements.
Improve product quality: Since product quality matches the international level, this can reduce the risk order rejections which can occur due to the flaw in the product.
Improve business efficiency: ISO certification implementation enhances functional efficiency of an organisation. ISO certification agency helps you develop SOPs & work Instructions for all your processes. ISO implementations help to manage the resources effectively, as you become able to utilise all your resources to its maximum extent.
Improve marketability: ISO certification helps to improve the credibility of business with a current & new client which leads to creating a niche market for business.
Choose the certification and/or training in the desired management systems and stand out from your competitors with confidence.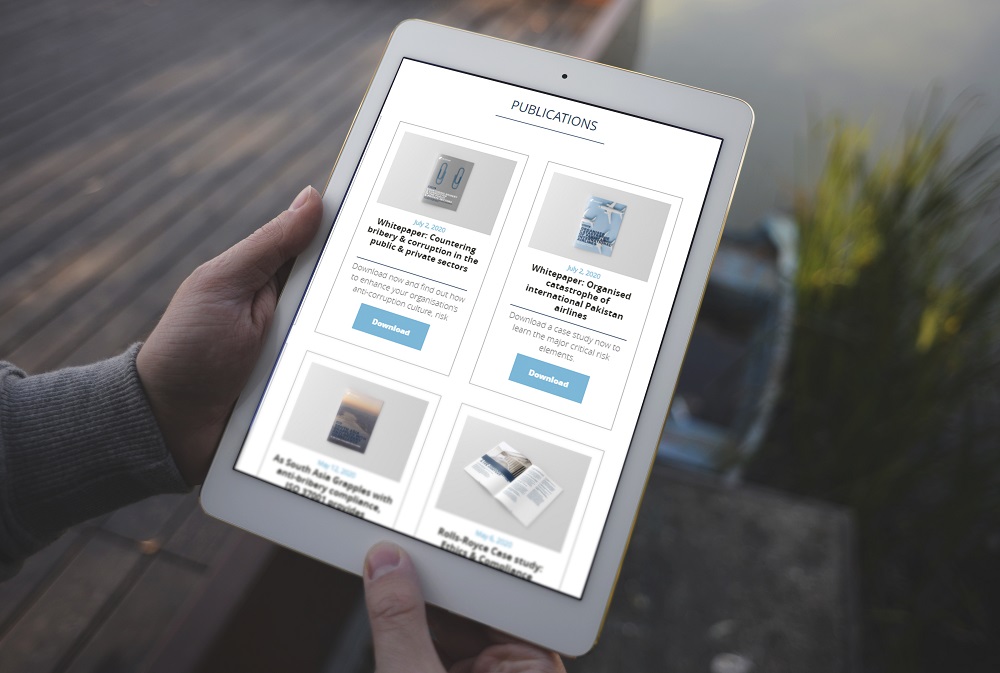 GET INDUSTRY NEWS DELIVERED TO YOUR INBOX
Sign up for risk management, compliance, corporate and background investigations, business intelligence and due diligence related news, solutions, events and publications.