CRI® Group and ABAC® Center of Excellence CEO Mr. Zafar Anjum was a speaker at last week's ABAC at MACC 2019 Seminar Benchmark on Governance, Integrity & Anti-Corruption. Mr. Anjum presented "Anti-Bribery Management System (ABMS 37001) Case Study and Implementation – UK Experience." He provided an overview of ABMS 37001 Accreditation & Certification as an effective and "adequate procedure" for organisations.
The seminar, held in conjunction with the British High Commission (BHC), provided examination and discussion of UK's best practices in governance, integrity and anti-corruption. MACC officials, Certified Integrity Officers and students from universities attended the seminar to gain invaluable expertise from distinguished speakers sharing their knowledge of ISO 37001 ABMS Standard.
Mr. Anjum opened his presentation with some key statistics. First, according to the International Monetary Fund, "An estimated $2 trillion in bribes is paid annually in both developing and developed countries." Just as concerning, the ACFE's 2018 Report to the Nations – Global Study on Occupational Fraud and Abuse states that "Organisations lose an average of 5% of their annual revenue to fraud each year." ISO 37001 ABMS implements standards in organisations at every level through measures that include adopting an anti-bribery policy, appointing a person to oversee anti-bribery compliance, training, risk assessments and due diligence on projects and business associates, implementing financial and commercial controls, and instituting reporting and investigation procedures.
During his presentation, Mr. Anjum mentioned ABAC Certification which is an accredited provider of ISO 37001 ABMS Certification and Training as a tool for organisations of all types and industries to prevent bribery and corruption. ABAC® (Anti-Bribery Anti-Corruption) Center of Excellence is a global network of certified ethics, compliance professionals, qualified auditors, financial and corporate investigators, certified fraud examiners, forensic analysts and accountants. Founded by CRI® Group in 2016, ABAC® CoE aims to educate, equip and support the world's leading business organisations with the latest best in practice due diligence processes and procedures.
ABAC Certification experts help clients through specific requirements and provide guidance for establishing, implementing, maintaining, reviewing and improving an anti-bribery management system. The system can be stand-alone or can be integrated into an overall management system. ISO 37001 can be used by any organisation, large or small. It specifies a series of measures to help prevent, detect and address bribery that can benefit organisations of any industry or type.
Anti-bribery and anti-corruption efforts are a priority in Malaysia. That's why CRI® Group partnered with MACC, Transparency International Malaysia (TI-M), the Malaysian Anti-Corruption Foundation and the Malaysian Youth Council for "United Against Corruption" on International Corruption Day last year. The campaign raised awareness throughout Malaysia and beyond risk factors facing businesses today. Last week's seminar provided a further means to disseminate critical information about ISO 37001 ABMS and the latest best practices for preventing and detecting bribery and corruption. Contact us today and stand out from your competitors with confidence.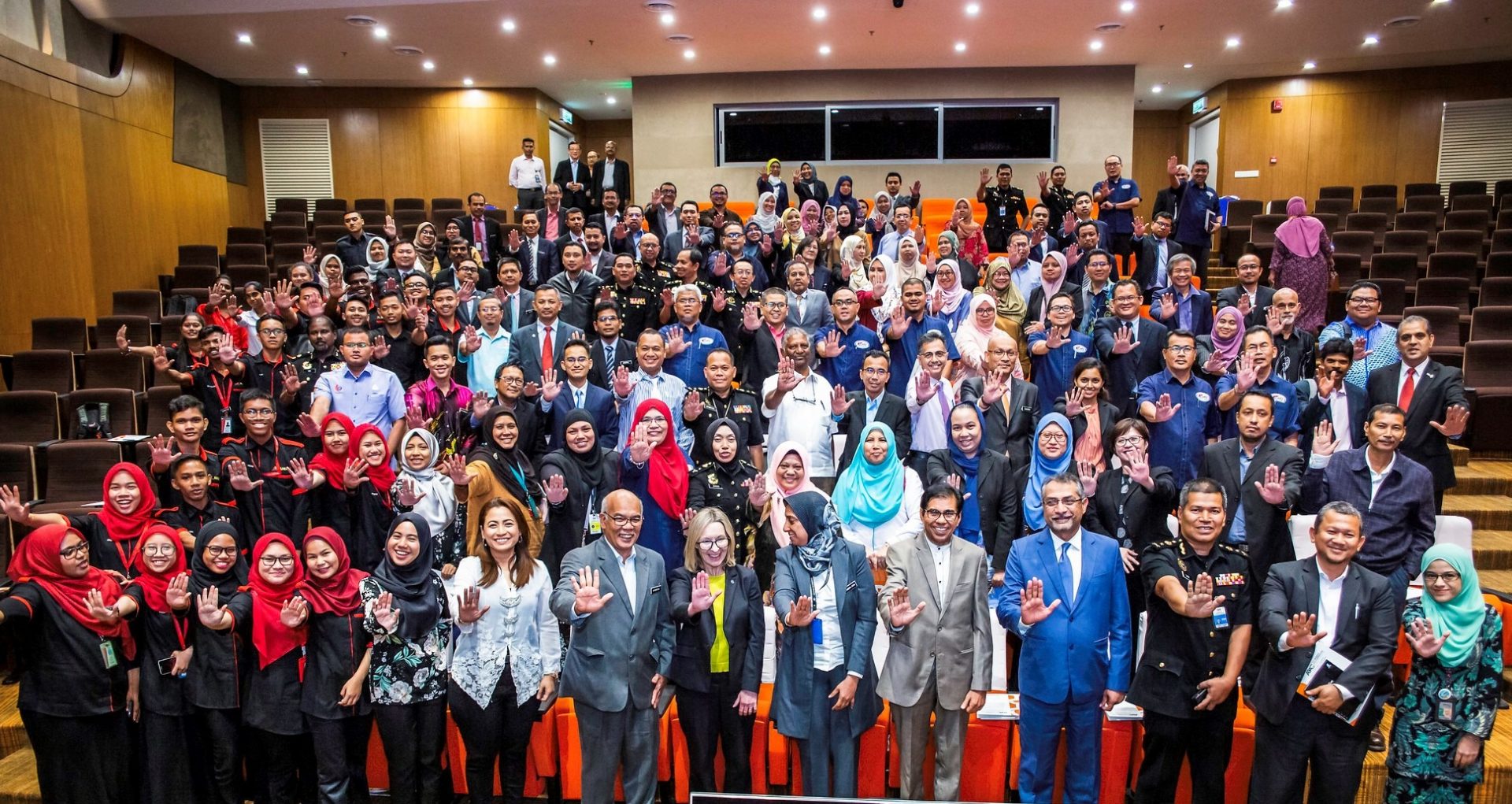 Photos: Malaysian Anti-Corruption Commission (MACC) and CRI Group
Who is CRI® Group?
Based in London, CRI® Group works with companies across the Americas, Europe, Africa, Middle East and Asia-Pacific as a one-stop international Risk Management, Employee Background Screening, Business Intelligence, Due Diligence, Compliance Solutions and other professional Investigative Research solutions provider. We have the largest proprietary network of background-screening analysts and investigators across the Middle East and Asia. Our global presence ensures that no matter how international your operations are we have the network needed to provide you with all you need, wherever you happen to be. CRI Group also holds BS 102000:2013 and BS 7858:2012 Certifications, is an HRO certified provider and partner with Oracle.
In 2016, CRI Group launched Anti-Bribery Anti-Corruption (ABAC®) Center of Excellence – an independent certification body established for ISO 37001:2016 Anti-Bribery Management Systems, ISO 37301 Compliance Management Systems and ISO 31000:2018 Risk Management, providing training and certification. ABAC® operates through its global network of certified ethics and compliance professionals, qualified auditors and other certified professionals. As a result, CRI Group's global team of certified fraud examiners work as a discreet white-labelled supplier to some of the world's largest organisations. Contact ABAC® for more on ISO Certification and training.