The problem of food fraud took center stage in Europe's horse meat scandal of 2013, and similar supply-chain frauds involving the food supply have also emerged since then. This ebook provides an examination of food fraud and related supply chain issues. From the horse meat scandal and what went wrong, to conducting proper due diligence and preventing future cases of food fraud, the ebook provides valuable knowledge for any business dependent on a trusted supply chain. The horse meat scandal truly was a warning for organisations worldwide, as falling victim to such a fraud can cause a devastating loss of reputation among customers and shareholders. It can also cause immediate financial harm due to recalls and decreased sales, as well as longer-term damage from litigation and settlements. Read this ebook to learn everything you need to when it comes to doing proper due diligence to avoid food fraud, an ounce of prevention is worth a pound of cure.
Fraud in the supply chain is a major problem. It can even affect the food supply, resulting in serious consequences for global health. Every type of food and beverage company is vulnerable. The reality is that supply chain fraud cases are often committed by opportunists. Food fraud cases cover a wide range of schemes and crimes, and every scheme represents a potential liability to society, the business and brand. Due diligence and fraud prevention programs must extend to food fraud at every level to help organisations be better protected. In this ebook we will examine the following:
What is food fraud?
Overview of the food and beverage industry
Impact of food fraud on the industry
An alarming breach in controls
Managing your supply chain
Reviewing your supply chain
How to conduct your own quality tests
Tips on maintaining a policy of transparency
Get legal involved
Communication is key
Look to the industry for support
How important is it to employ independent consultants?
Download your "Europe's Horse Meat Scandal Was a Warning for Third-Part Risk Management (TPRM) & Due Diligence: Lessons Learned" FREE ebook here!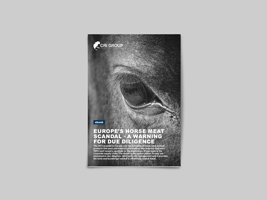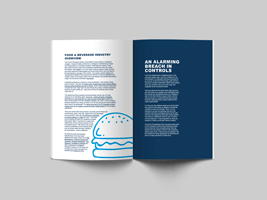 Who is CRI® Group?
Based in London, CRI® Group works with companies across the Americas, Europe, Africa, Middle East and Asia-Pacific as a one-stop international Risk Management, Employee Background Screening, Business Intelligence, TPRM, Due Diligence, Compliance Solutions and other professional Investigative Research solutions provider. We have the largest proprietary network of background-screening analysts and investigators across the Middle East and Asia. Our global presence ensures that no matter how international your operations are we have the network needed to provide you with all you need, wherever you happen to be. CRI® Group also holds BS 102000:2013 and BS 7858:2012 Certifications, is an HRO certified provider and partner with Oracle.
In 2016, CRI® Group launched Anti-Bribery Anti-Corruption (ABAC®) Center of Excellence – an independent certification body that provides education and certification services for individuals and organisations on a wide range of disciplines and ISO standards, including ISO 31000:2018 Risk Management- Guidelines; ISO 37000:2021 Governance of Organisations; ISO 37002:2021 Whistleblowing Management System; ISO 37301:2021 (formerly ISO 19600) Compliance Management system (CMS); Anti-Money Laundering (AML); and ISO 37001:2016 Anti-Bribery Management Systems ABMS. ABAC® offers a complete suite of solutions designed to help organisations mitigate the internal and external risks associated with operating in multi-jurisdiction and multi-cultural environments while assisting in developing frameworks for strategic compliance programs. Contact ABAC® for more on ISO Certification and training.